About AvPac Insurance Services, Inc: Aircraft insurance, Aviation Workers Comp and more for U.S. based companies.
Specialists in Aviation Insurance
Most insurance brokers don't offer aviation coverage. It is a specialized product that requires a very focused experience in order to truly comprehend the variety of risk management needs inherent with flying. Most brokers cannot dedicate the time necessary to learn about this very specialized insurance.
This is the biggest difference between most insurance brokers and AvPac Insurance Services. We focus solely on delivering aviation insurance products. Our experiential knowledge, training and expertise are all dedicated exclusively to providing risk management solutions for those involved in aviation.
The professionals at AvPac aren't simply aviation insurance specialists. They're aviation enthusiasts who specialize in aviation insurance. When you bring your passion to work, it's not a job but a calling. The professional histories of each employee paint a picture of industry experience and a true love of flying. That experience and passion is put to work delivering solid risk management solutions that protect you, your equipment and your interests.
A Letter From Our President
I've loved flying for as long as I can remember. Since grade school, I've always known that I'd be a part of the aviation industry in some way. A lifetime of working with vendors, the FAA and aviation customers has taught me how to recognize the risk exposure faced by our clients. AvPac lets me provide the risk management solutions that our clients need. Building AvPac Insurance Services into a top-notch full-service aviation insurance brokerage has been one of the most rewarding experiences of my career. Thank you for visiting our website.
Andrew Smith
President/Broker
AvPac Insurance Services
Our Mission Statement says it best:
AvPac Insurance Services, Inc. is a California based insurance brokerage specializing in aviation coverages
throughout the U.S. The members of the AvPac team will best serve our clients by:
Exceeding their expectations with superior service and market knowledge
Maintaining the highest ethical and fiduciary standards
Representing underwriters with honesty and integrity
Supporting our industry though community involvement and education
Effectively using technology to enhance our performance and reliability
Meet Our Team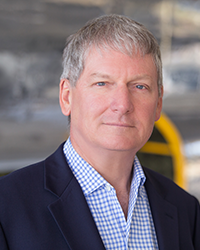 Andrew Smith – President
From grade school, Andy has loved flying, and in 1991, that passion led him to the aviation industry.  As Aviation Department Manager of heavy corporate aircraft for nearly two decades, Andy purchased, completed, managed, insured and sold several Challenger jets.  Andy worked closely with multiple vendors, maintainers and the FAA, as well as owners, passengers and charter customers, insuring mission accomplishment for his principals.
Since 2002, Andy has acted in his capacity as a licensed aviation insurance broker, leveraging his experiences and relationships to benefit both AvPac clients and underwriters.  Built on a foundation of integrity, Andy maintains relationships between clients and insuring companies, optimizing the selection of risk management solutions by accurately, aggressively and fairly representing to the underwriting community the client's exposure.
---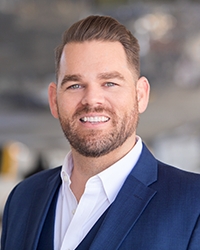 Chris Doesburg – Vice President
Joining AvPac in 2012, Chris brings a wealth of aviation knowledge and personal experience to AvPac. Chris holds dual ratings in Helicopters and Fixed Wing Aircraft and has worked in the aviation industry for more than a decade. As a licensed insurance broker, Chris focuses on our turbine aircraft accounts and assists new clients by finding and recommending coverages bespoke to their unique requirements.
Chris' aviation and insurance experience has allowed him to form great relationships with our clients and earn the valuable trust of our underwriters.
---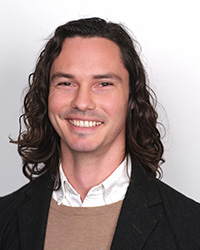 Zechariah Mahlow – Client Service Associate
As the newest member of the AvPac team, Zechariah comes from a family that has been involved in the aviation industry for over four generations. Zechariah holds a Private Pilot License and Instrument Rating which he obtained through a wide array of jobs from Customer Service to Chief Dispatcher of a Flight School. As a licensed insurance broker combined with his deep aviation knowledge and Customer Service background Zechariah looks forward to providing an excellent experience to our clients.
Zechariah and his wife, are the proud parents of three amazing kids. Being born and raised in Southern California, he loves spending his time with his family outdoors, especially at the beach.